Eva - Character of Hand of God
Drawing "Eva" from the book "Hand of God" science fiction story. www.mountainmangeek.com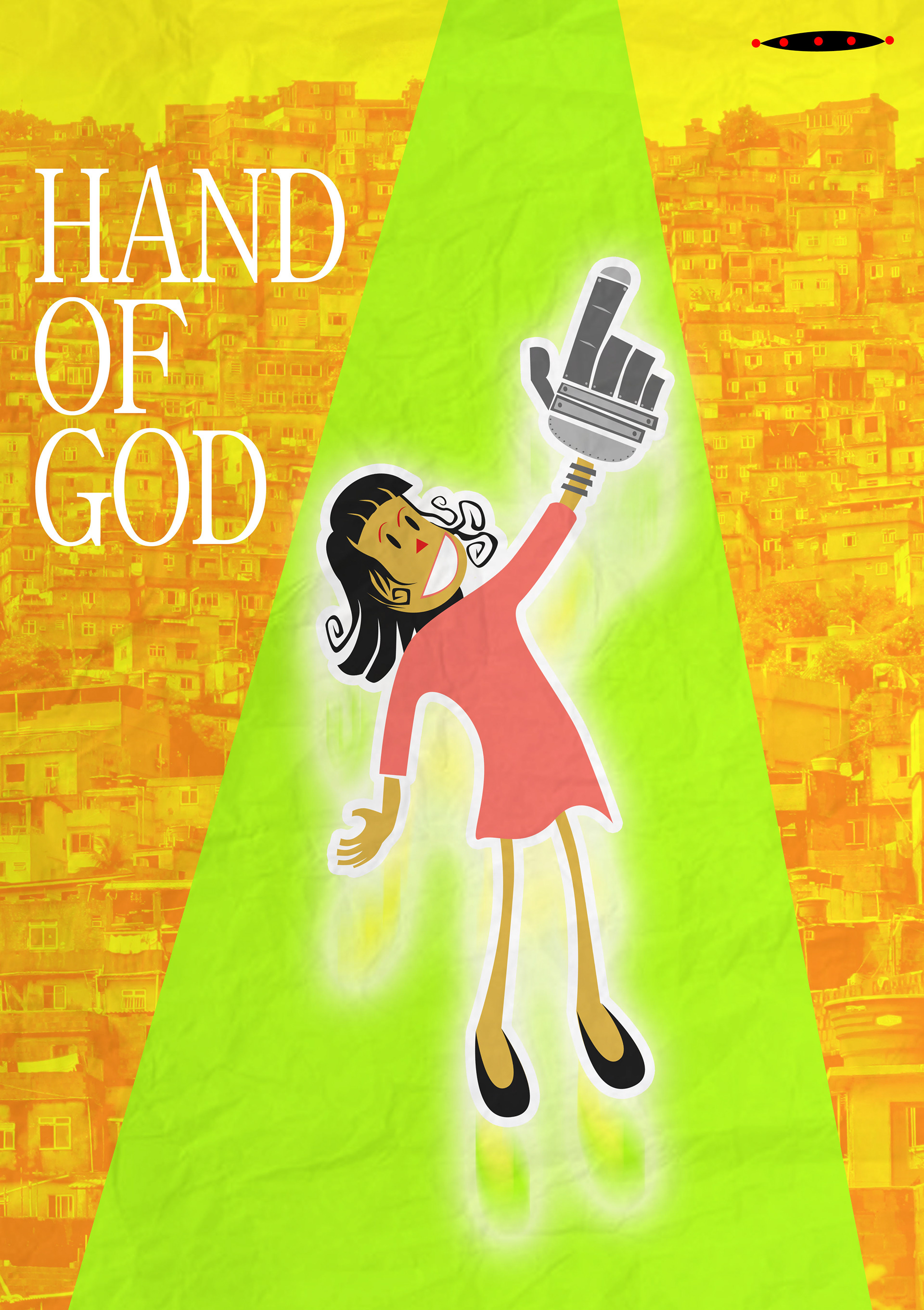 Short Story:
This is the story of Eva, a Brazilian girl living in the favelas, was abducted by aliens, who amputated his arm and installed much like a hand with multiple powers. Many in the fabela call it the hand of God, because it cures the creientes people.

Throughout history the wrath girl discovering that makes hand, while the United States government is in its quest to investigate what nobody knows is that this hand is the balance between heaven and earth, it is a weapon that proposes clean planet killing every human being, to start extraterrestrial colonization.

Historia Corta:
Esta es la historia de Eva, una niña brasileña que vive en las fabelas, fue raptada por los extraterrestres, quienes le amputaron el brazo y le instalaron algo muy parecido a una mano con multiples poderes. Muchos en la fabela le llaman la mano de dios, porque hace curaciones a las personas creientes.

Durante la historia la niña ira descubriendo que hace la mano, mientras el gobierno de estados unidos esta en su busqueda para investigarla, lo que nadie sabe es que esta mano es el balance entre el cielo y la tierra, es un arma que propone limpiar el planeta matando a todo ser humano, para iniciar la colonizacion extraterrestre.